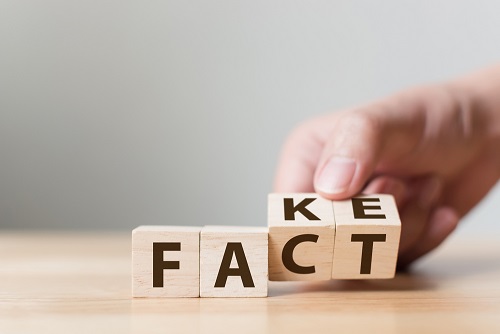 As technology improves and our reliance on it increases, so too does the ability of scammers to con us out of paying for items that will never arrive.
Fake websites that take your money while harvesting your credit card and bank details are everywhere these days and are cleverly designed to look genuine and convincing, making it hard sometimes to distinguish them from the real thing.
Thankfully, there are some tips you can use to spot the fake sites and protect yourself.
UPDATE YOUR SOFTWARE
Did you know your internet browser comes loaded with security functions which can help locate sites masquerading as trusted sites? Not many people do. Before you even venture out on your next online shopping spree, check your browser's settings and make sure the security options are enabled. In many cases, your browser will alert you to a fake site before you've even visited it.
CHECK THE QUALITY
While fraudulent sites masquerading as big brands will look convincing on first glance, they will often contain little hints that will help you work out if they're legitimate or not. Most operators of these bogus sites won't invest the time a real company will so watch out for telltale signs like misspelt words, old or shoddy looking logos, or bad quality pictures.

DO YOUR RESEARCH
When searching for must-have items on the web, it's easy to find sites we've never heard of offering great deals. If you haven't used a website before, check its credentials. Start by searching for alternative contact details like an address or phone number and if you have doubts, call them first. A good tip is to look on forums and blogs for reviews and advice from previous users of the site. Until you're confident that the site is genuine, don't give up any personal details.

LOCKED AND LOADED
If you've found your item and want to pay, make sure you check if your browser is showing the padlock symbol next to the address bar and that the address starts with https:// before entering any banking information.

The padlock symbol shows that the website has security and encrypts any banking details entered. Any major online retailer must have these security measures as standard and if the site you're using doesn't don't go through with the sale.
TRUST YOUR GUT
If a deal seems too good to be true, it probably is. If you ever feel a site isn't genuine, close it down straight away and don't enter any personal information.

Read more information on identifying fake website's here.
source: ANZIIF Know Risk