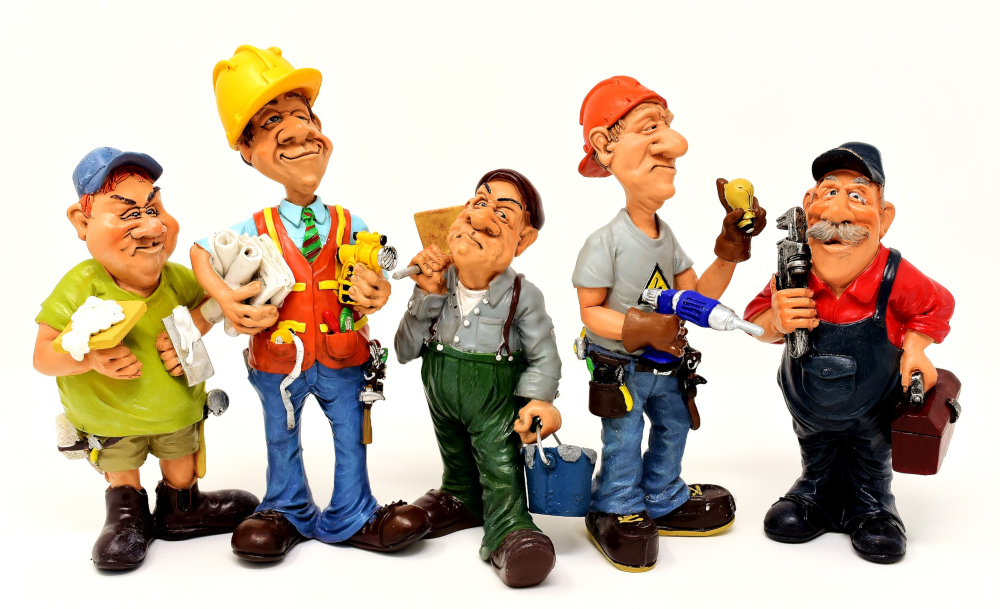 A better managed contingent workforce can boost pandemic recovery
Airline workers at Woolies, Scandinavian stewards heading into hospitals. We've seen a lot of unusual and quirky shifts in the workforce since the pandemic struck and we're likely to see a lot more.
Truth be told, contingent labour has been on the rise long before COVID-19. Globally, around a quarter of organisations' workforce spend goes to contingent workers.
Around a third (29 per cent) of executives say their talent strategy relies on both a permanent and external workforce, which encompasses those contingent workers plus other non-payroll workers and services providers.
For businesses, these flexible workers are the answer to many challenges. Organisations are increasingly looking for flexibility and scalability to meet the demands of a rapidly changing business environment and to take advantage of new opportunities, without increased cost and administration. Many projects demand specialised skills but only for a defined period of time.
Some 62 per cent of global executives say that an external workforce is important when it comes to meeting business needs for specailised IT or digital skills in particular, and 59 per cent say it's crucial to helping them innovate.
Contingent workers, whether independent contractors, temporary staff or freelancers, are helping meet these needs. They can provide specialised expertise that is not needed on a permanent basis, yet key to filling workforce gaps and ensuring businesses are able to meet peak demand.
By being open to contingent workers, a business can also tap into talent that it might not otherwise gain access to. As work life balance and flexible working arrangements come to the fore as a priority for a new generation of workers, and many baby boomers look to go back to work after retirement to make the most of their expertise, entire platforms now exist solely for those looking for short term contract work that taps into their specific expertise.
A shifting environment calls for even more flexibility.
We can expect demand for contingent workers to increase in the wake of the pandemic as organisations look to tackle new challenges and break into new opportunities. As new patterns of consumer and worker behaviour emerge, and as the business environment fluctuates, businesses will need to think even faster and more innovatively to survive and prosper. The potential for businesses to create new products and services to tap into new areas of demand is huge but will require ready access to a stable of relevant expertise.
On the other side of the coin, with the business environment and revenue continuing to shift in ways that can be quite unpredictable, we can be sure leaders will place renewed focus on cost. Any effort to bring on such expertise in order to try new things will be done with every effort being made not to add new permanent layers of cost. In the logistics sector, for example, hiring of contingent workers is 15 per cent ahead of last year for the period 25 May to 21 June.
We can also expect to see an increasing number of people marketing their skills as contingent workers in the wake of the pandemic. This may be because they found themselves no longer in full time employment but there are also signs that many are reconsidering what they are passionate about and what they want to prioritise from a work and lifestyle perspective.
Getting the most out of a contingent worker strategy
Making contingent opportunities work best for both sides means taking a considered approach. Common challenges around performance, process, visibility and risk must be tackled before they become unwieldy, potentially eroding the advantages that can come from using contingent workers in the first place.
While external staff are relied upon significantly by organisations, the irony is they are often under-managed, meaning that their potential is not fully utilised. An increasing number of organisations are starting to tap into tools that enable them to track performance more systematically. Clear goal setting and virtual check-ins are critical to ensuring workers perform to the best of their ability.
Bringing in a contingent worker is often incentivised by the ability to find someone faster than if they were coming onboard permanently. In order to find the contingent workers you need, when you need them, a proper database of skills available, including not just primary but secondary skills, can help enormously. In addition, technology can support throughout by providing a clear process for managing approvals and enabling greater transparency on the status of onboarding and completion of work assignments, keeping things moving along smoothly.
Because they are often the invisible or overlooked piece of the workforce, keeping tabs on costs and risks is a common challenge when it comes to contingent talent. There's a significant opportunity for costs to blow out when it is not clear how many contingent workers are on staff, how long they have been around for and what their contract terms are.
Using the latest technology to build in greater visibility is critical to keeping a lid on costs. Technology can also play a key role in ensuring that corporate policies and government regulations are consistently followed, for example ensuring that any hardware or intellectual property is returned after the worker leaves the team.
The opportunity to use specialist contingent workers to innovate, reinvent and readjust during and beyond our pandemic recovery phase is huge. Doing this effectively demands that we reinvent how we engage them, using technology and best practices to cut risk and grow rewards.
Austbrokers Terrace are able to advise on your all your business and persoanl insurance needs.
Source: Human Resources Director