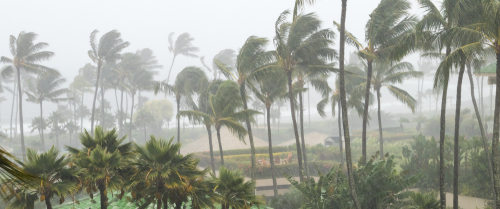 At Austbrokers Terrace, we manage our clients' claims for them. While sometimes delays are inevitable, and not everything is covered, we look over the claim process for you for the best outcome possible. Contact us now if you would like a quote.
Australian insurer Youi is once again facing a storm of criticism from dissatisfied clients. Eighteen months after Queensland residents Glenn and Julie Sutton lost their home to Cyclone Debbie, the Youi policyholders are still waiting for their home to be rebuilt.
The frustrated couple have described Youi's claims process as "an absolute shambles" and believe their claim has been mishandled from the offset, according to a 9 News report.
Mr Sutton told the banking royal commission: "It's just not right […] you take out insurance hoping that it never happens but if it does, you want them to have your back. You want to know they're going to look after you and it just didn't happen."
In sharing his story with the banking royal commission, Mr Sutton hopes to help others in a similar situation. He pointed out: "We're just the tip of the iceberg […] Whatever happens out of this whole inquiry, the whole thing needs to be much more transparent, there needs to be some accountability so that people don't have to go through this."
It's not just Youi facing scrutiny in the banking royal commission investigation. According to 9 News, the inquiry also heard about an insurer asking an eight-year-old boy to provide a list of all his toys that were destroyed when a bushfire engulfed his home.
Other homeowners who faced total losses in the Blue Mountain bushfires in 2013 were also asked by their insurers to make lists of everything they lost – a process Legal Aid NSW described as "retraumatising" and likely to result in an under-estimation of their loss.
source: Insurance Business Mag online