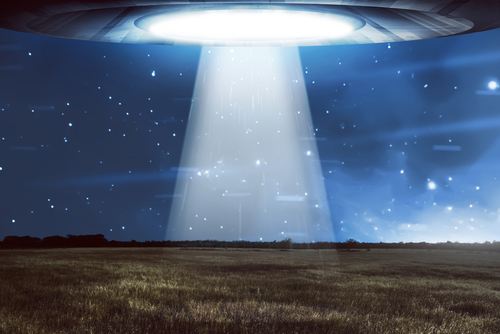 We're often told to "reach for the stars" in our endeavours – but it's not usually meant so literally.
Yet many insurers around the world have done just that, by offering insurance against alien abduction.
Promising a range of benefits, including covering medical and psychiatric costs, alien abduction policies tend to be quite generous in their payouts versus their buy-in rate. But of course, the kicker is being able to prove that the event occurred in the first place. As always, "the truth is out there" but it's not necessarily going to convince your average claims processor.
In an industry that has become famous for insuring unusual items and circumstance – Bruce Springsteen's voice, fantasy football teams and Beanie Babies collections to name just a few – alien abduction insurance still manages to stand out as a particularly strange offering.
However, it seems there is a real consumer interest out there. How many policies were bought for a laugh and how many were purchased by true believers is difficult to determine, though.
The industry appears to have hit its peak in the 1990s, presumably riding the worldwide success of the X-Files TV series. Until the Heaven's Gate incident in 1997, British insurer Goodfellow, Rebecca, Ingrams and Pearson Ltd (GRIP) earned around £4 million in the unusual industry by selling more than 30,000 policies.
But the first company to have offered alien abduction insurance was the Florida-based St Lawrence Agency, which has been selling the admittedly-not-very-serious policy since 1987. For a mere USD$19.95, you can secure a USD$10,000,000 insurance policy certificate "in the event the abductee is abducted by an alien not from planet Earth."
Owner Mike St Lawrence had previously sold "reincarnation insurance", but was spurred to develop a new product after he and his brother saw a TV interview with famous alleged abductee Whitley Strieber. Since then, more than 100,000 policies have been sold to people all over the world. Allegedly, two successful claims have subsequently been made – though for most policyholders, it's simply a fun novelty item to hang on the wall.
source: Insurance Business Mag online