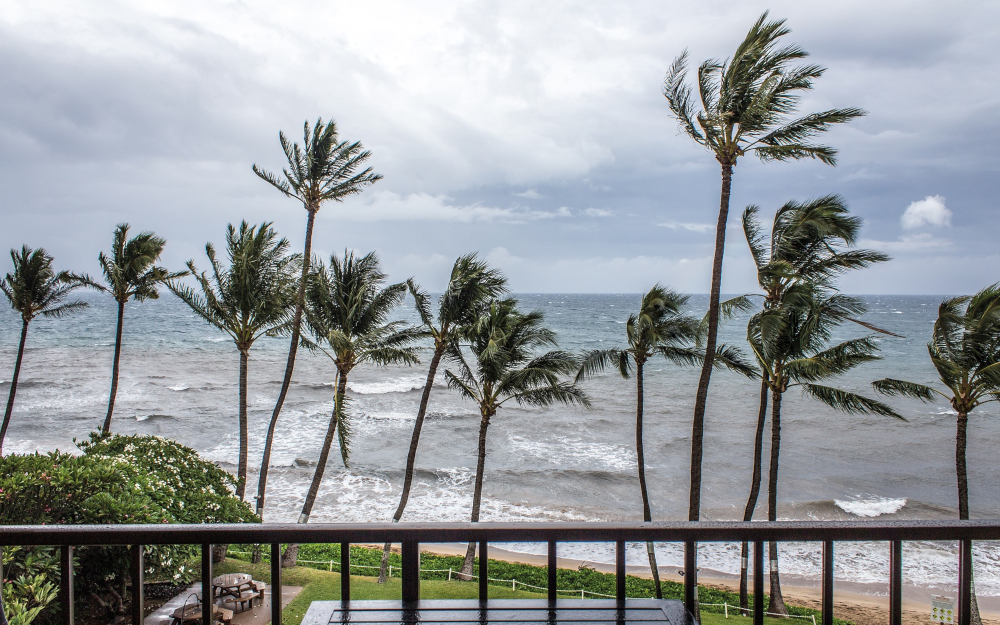 Suncorp has revealed the storm damage hotspots in NSW and Queensland, as the insurance giant reminded residents not to be complacent about storm preparation.
New data from GIO revealed Berowra Heights, in Sydney's north, as the worst-affected suburb across the state last year for storm-related claims, followed by Castle Hill.
The analysis of more than 14,000 storm-related insurance claims across NSW from July 2018 to June 2019 showed that of the top-10 worst-hit suburbs in NSW, four are located north of Sydney's central business district. Aside from Berowra Heights, Berowra in Sydney's north (sixth), Umina Beach (fifth) and Wamberal on the central coast (third) were also severely impacted by storms, including the catastrophic hailstorm in December.
Also making it to the top-five was Paddington (fourth), while Chipping North, Quakers Hill, Glenwood, and Casula occupied the seventh to 10th places, respectively.
"Although our claims data showed some areas consistently copped a battering when it came to storms, the very nature of these types of weather events are unpredictable and can happen anywhere," said James Spence, GIO spokesperson. "Our message to all residents is to take the time now to prepare their homes ahead of storm season. Thunderstorms, hailstorms, and accompanying high winds and lightning don't need to be severe or last long to cause serious damage."
In Queensland, Townsville and its surrounding suburbs was the worst-affected region across the state for storm-related claims, with the area lodging more than 60,000 storm claims between July 2018 and June 2019 – eight times more than the same period the previous year.
"This is not a surprising result given the historic flood event in Townsville earlier this year," said Joshua Cooney, Suncorp spokesperson. "After the disaster there was a massive increase in claims for storm damage, with thousands of homes impacted by floodwaters, some completely destroyed or so badly damaged they were uninhabitable."
Read more: Revealed – huge loss estimate for Townsville floods rises further
The Sunshine Coast (3,104) and Gold Coast (3,032) regions nabbed second and third place, respectively, posting roughly half the number of storm claims compared to Townsville. This was followed by Brisbane South (1,449) and Brisbane North (1,368).
The analysis also showed that Annandale, Kirwan and Kelso in Townsville, and Buderim on the Sunshine Coast consistently topped the list of storm damage hotspots. Forest Lake and Greenbank in Brisbane South, as well as Albany Creek and The Gap in Brisbane North also claimed the unwanted titles of top hotspots for storm damage claims for the three years running.
"In the past 12 months we've seen the devastation of summer storms, but even small-scale events can have a big impact," Cooney said. "Ensure you keep up general maintenance around the home, check the condition of your roof and replace any damaged or missing tiles. Remember that if you need to make a claim for storm damage, insurance won't cover you for any pre-existing damage. There are many things people can do around the home to better protect their property and family but it's critical that Queenslanders undertake preparation works now as waiting until a storm is bearing down on your property is just too late."
At Austbrokers Terrace the team can help you with your insurance protection needs.
Source: Insurance Business Australia