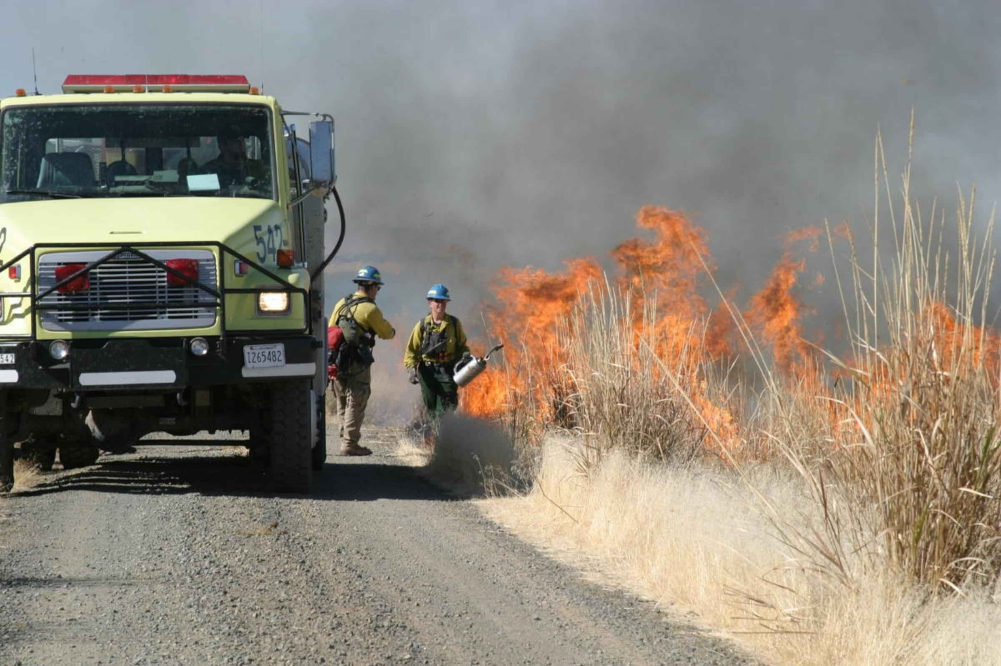 Your guide to Australia's new, clearer emergency warnings.
Bushfire warnings will be consistent across the country and clearer about how people should respond under a new system in place from December 1st, 2020.
The Australian Warning System will also bring flood, storm, cyclone and heatwave warnings into line with those used for bushfires, with the same three alert levels.
It has been developed by a working group at the Australasian Fire and Emergency Service Authorities Council (AFAC).
What's changing?
The three warning levels that you're used to hearing during a bushfire — Advice, Watch & Act and Emergency Warning — are staying the same.
They will soon also be applied to cyclones, storms, floods and heatwaves in the same way.
The same set of icons will be used by emergency agencies across the country to represent each of those levels.
You'll now see a call to action with the warning level at the top of a bushfire, flood, cyclone or heatwave warning.
That might look something like "Watch and Act: Prepare to Leave" or "Emergency Warning: Leave Now".
"Community members will be able to see something, immediately identify what it means, and what they need to do," Anthony Clark, the group's chairman, said.
"We know that's really important when lives are on the line and properties are being threatened."
Three hazard triangles with the words Emergency Warning, Watch and Act and Advice printed next to them.
The three new icons introduced by emergency agencies across the country.(Supplied: AFAC)

Why is it changing?
Wondering what a Watch & Act alert means for you? What's the difference between a category two and category three cyclone? Find the definitions here.
The bushfire royal commission heard evidence this year of confusion over differences between state-based bushfire warnings and recommended the creation of a national system.
However, work has been under way to make warning systems more consistent between states for several years.
A study by AFAC involving almost 16,000 people found 75 per cent would take action in response to the warning level and the call to action.It also found that while many people understood bushfire warnings, literacy around warnings for other hazards was far lower.

The Executive Director of the Australian Institute for Disaster Resilience, Amanda Leck, who also oversees AFAC's warnings group, said the new system was strongly backed up by research.
"It found that the community supported a three-level warning system, they thought it should be a simple system which they could understand and that it should be also supported by a specific call to action that would help people to know what to do during an emergency," Ms Leck said.
When is it changing?
The new warnings will come into effect for bushfires in all jurisdictions except for the Northern Territory and Western Australia from December 1, 2020.
WA and the NT will adopt the new warning system in the near future.
It will slowly be phased in for the other hazards — floods, cyclones and heatwaves — over time.
This is a good time to review your policies. Speak with the team at Austbrokers Terrace.
Source: ABC Emergency