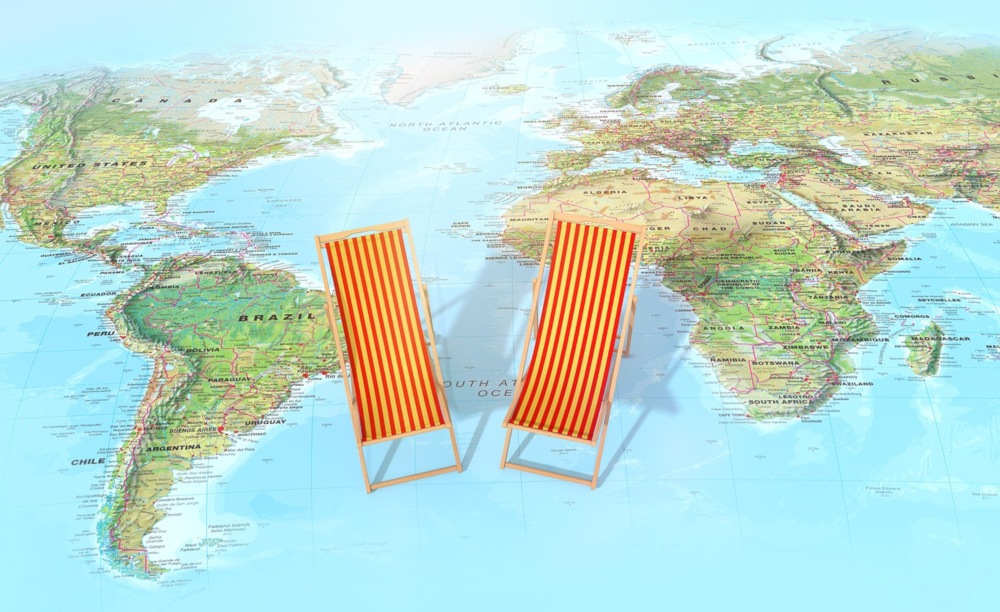 When you start to plan your travel contact the Austbrokers Terrace team. We are able to provide extremely competive and affordable travel insurance to make your journey a little less stressful! However, many of you are also thinking about how to keep your data secure whilst you are away. You may find this information useful.
When it comes to work and business travel, it's likely that scheduling meetings and getting to the airport on time are at the top of your priority list. But it's just as important to secure both your business and your personal data as it is to secure your home while you're away.
Business travellers in unfamiliar locations offer prime hunting ground for cyber criminals who are looking for financial details and personal information. Recently, we've even seen airlines struggle to hold onto information. Look no further than the airline data breach in Hong Kong which saw millions of passengers' data accessed without authorisation, including passport and credit card numbers.
With this in mind, we've compiled a list of our top five cyber security tips to help you keep your data out of the hands of cyber criminals:
Use WiFi securely
While free WiFi access can be appealing when you're in an airport or even a hotel, logging into public WiFi networks poses a security risk and can be a prime target for phishing. Data from CrowdStrike research shows that adversary groups are targeting WiFi networks as a way to penetrate back into the network on the machine of the user. Avoid public WiFi networks and don't access any personal data if you are connected to an unknown network.
Update passwords
Create a password that will keep criminals out of your personal property, whether it's your iPad or safety box in your hotel room. Default passwords, especially for hardware devices can allow direct access to critical data. With hotels digitising the customer experience, such as using smartphones as digital keys, you need to ensure all your devices are secured with unique passwords.
Don't travel with more data than you need
Many of us travel throughout the year on business and our devices carry sensitive data such as work emails, company documents and financial details. Before your head away, back-up any sensitive data either to the cloud or onto a secure server and then delete it from the device you're taking with you.
Don't leave your devices unattended
This goes for airports and hotels – make sure your phones, tablets, laptops, and even handheld gaming devices are locked away in your hotel safe. You need to be conscious of any device that has personal information such as saved passwords and automatic logins. Our tip is to remove any saved passwords and logins before you travel so if you do have any items go missing the damage is limited.
Turn on Find My Phone
How many times do you think you will say "don't lose your phone" to either other travel companions? Probably a few! This seems like a simple solution that can save you a lot of grief when travelling but it's one that's easily forgotten. Before you head off on your travels, ensure you to turn on the lost phone app.
We spend hours planning meetings and then the trip away, now it's time to add cyber safety to your list of must do's when you're travelling. By following these simple tips you're a few steps closer to making sure you and your data return safely from your trip.
Source: Inside Small Business