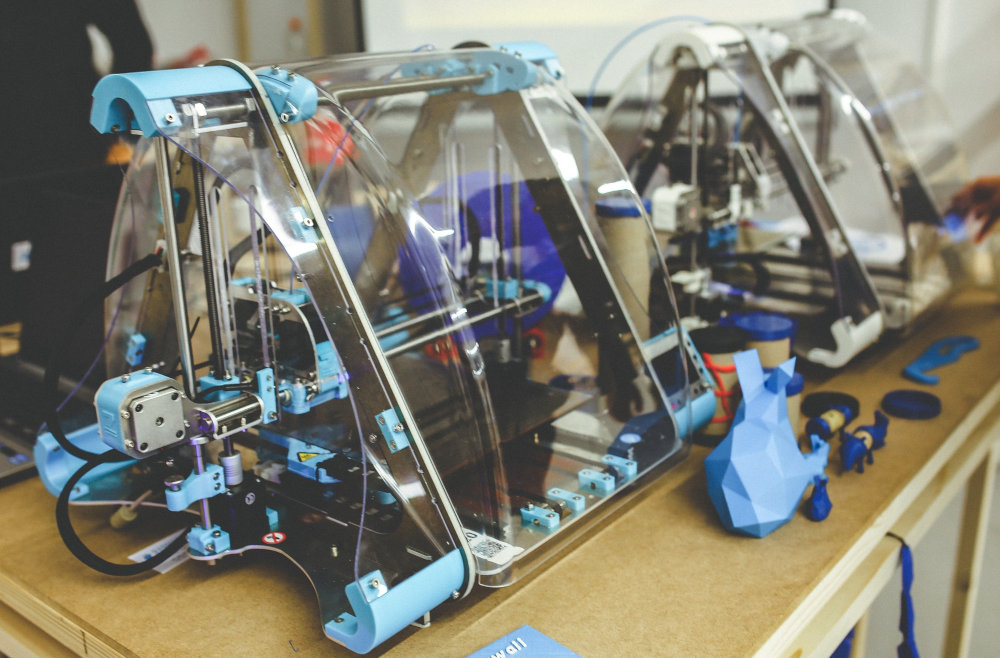 World's largest 3D-printed deck fitting declared shipshape
A 1.5-tonne part manufactured in Adelaide has been certified, making it the world's largest approved 3D-printed shipboard fitting and opening the door to a potential flood of new work.
The deck-mounted Panama Chock was manufactured in Adelaide's northern suburbs by AML3D for Singapore company Keppel Offshore & Marine and was yesterday given a DNV verification certificate from the Global Additive Manufacturing Technology Centre of Excellence in Singapore.
The certification is the latest in a string of achievements for the Edinburgh Park company that listed on the ASX in April 2020 and also 3D-printed a 150kg tooling part for global aerospace giant Boeing in July.
Panama Chocks are large shipboard fittings for towing and mooring, traditionally manufactured by casting and used by ships in the Panama Canal.
The 1450kg Panama Chock was designed and produced to meet international standards using medium strength structural steel grade wire feedstock and AML3D's patented Wire Additive Manufacturing (WAM) process.
It was manufactured in Adelaide with a print time of 280 hours, a fraction of the amount it would have taken to produce traditionally.
AML3D is ramping up production of its 3D printing and robotic welding units to fuel increasing global demand.
Additive manufacturing – the industrial equivalent of 3D printing – is an emerging technology that uses 3D model data to fabricate parts, enabling, among other benefits, significant time savings.
WAM, has the potential to enable a productivity step change in shipbuilding and is able to 3D print marine grade metal structures at a scale well beyond other commercially available metal 3D printing technologies.
AML3D CEO Andrew Sales said he was proud to have been able to partner with KTI to demonstrate the advantages of its patented WAM capabilities in the creation of the world's largest 3D printed Panama Chock.
He said he was equally as excited to see the component receive official verification.
"This now offers a quality assurance pathway for a wide range of components that can follow a similar validation process. It is a fantastic achievement by DNV, KTI, the AML3D team and our other partners in this project.
"Working with KTI's vision for implementing AM has been a further endorsement for our own business model and we're excited for the future."
The Panama Chock was subjected to extensive testing by the DNV Singapore Laboratory and Marinelift Testing & Supply, Singapore. Researchers and testing engineers utilized advanced microanalysis instrumentation to generate high-quality microstructural information and images.
Regional Director Asia Pacific Energy Systems at DNV Brice Le Gallo said it was pleasing to see further advances within the offshore and marine industry with the 3D-printed component.
"Creating trust is critical for the acceptance of 3D printed parts and DNV's certificate plays an important role in ensuring that this is the case," he said.
Keppel has been working on the project with AML3D since 2019 with the certification the final endorsement.
"The 3D printing of the Panama Chock shows that large components can be made available with shorter lead times and with equal standards of quality and performance," Keppel Marine & Deepwater Technology executive director Aziz Merchant said.
"We are encouraged by the verification and we look forward to exploring how AM can be implemented on a wider scale."
Something new in your business? Speak with the team at Austbrokers Terrace to get the latest information on the right insurance for you.
Source: InDaily