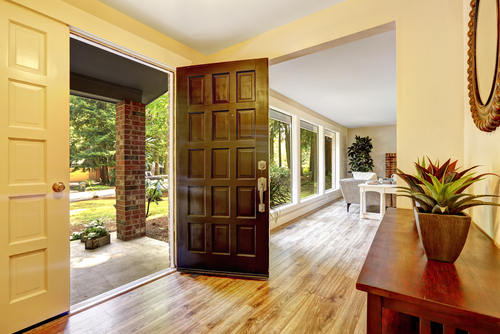 A new Suncorp study has revealed that only 49% of Australians equipped their homes with security features, such as screens, bars, and double locks, while a third were unconcerned about home security, because they believed they live in a safe neighbourhood.
Alexandra Foley, Suncorp spokesperson, said families should check if their home is protected in preparation for the school holidays.
"While family fun is understandably top-of-mind for many people heading away these school holidays, we strongly encourage homeowners to put measures in place to ensure their property and possessions remain safe and secure," Foley said.
The new home-security study found that only 29% of homeowners have someone to house-sit while they are away on holidays, and 38% believed that keeping their light on would protect their home.
"We always recommend you ask a friend or neighbour to keep an eye on your property and collect your mail while you're away – a full letterbox is a great signal to burglars that no one is home," Foley said. "Our data shows that money, electronics, and jewellery remain the top targets for thieves, so it's important to keep your valuables in a safe or out of sight."
Suncorp said that despite easy access to smart-home technology, most Australians are yet to embrace the innovation, including mobile-controlled cameras, locks, sensors, and lights.
"Around a quarter (29%) of people surveyed said they use technology, such as smart security systems and mobile apps, to protect their homes," Foley said. "We expect this will increase over time as connected devices become more widely adopted and affordable."
But while technology can help better secure homes, it can also make them more vulnerable to would-be-thieves if not used responsibly.
"Be mindful of how you promote your travel plans on social media, and check your privacy settings to see who might be able to view your holiday snaps," Foley said. "Our research shows 18 to 35-year-olds are the most likely to regularly promote their holidays on social media (50%), compared to only 14% of those over 55-years old."
source: Insurance Business Mag online