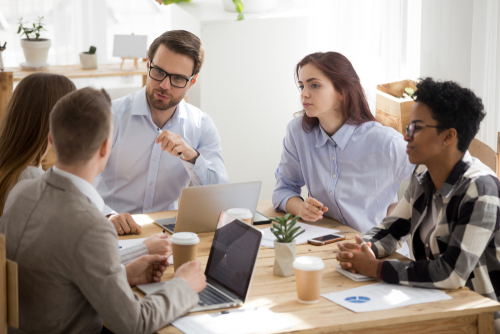 The team at Austbrokers Terrace takes pride in offering a tailored, personal approach to insurance broking. Contact us now to discuss any insurance needs.
An accomplished industry lawyer who recently moved into a senior risk advisory role has shared his concerns about a significant threat facing brokers today.
Mark Williams, who joined Acacia Insurance Services as an executive director earlier this week, spoke to Insurance Business about one of the emerging risks that Australian brokers can't afford to ignore.
"I think one of the biggest dangers for brokers is becoming too transactional and their offering becoming too commoditised," said Williams, who spent 16 years as a partner at top law firm Landers & Rogers.
"I've always felt one of the fundamental benefits broking has is the advice model, it is how brokers can differentiate themselves," he added. "It's one of the reasons I joined Acacia, I think the team we have can really make a difference."
Prior to joining the Acacia team, Williams acted on behalf of both insureds and insurers, specialising in professional indemnity, directors and officers and general liability.
While the risk advisory role will differ from Williams' previous position, he said many of the skills picked up as an insurance lawyer are transferrable.
"One thing you learn as a lawyer is to obtain the facts and completely understand the circumstances – that is the first step in being able to provide an appropriate solution," he told Insurance Business.
Of course, while Williams is well-versed in the industry, he did admit there were likely to be some challenges on the horizon.
"There will obviously be quite a lot for me to do in my transition from a solicitor to an insurance adviser, including developing relationships with both clients and insurers," he said.
"While I think my background as an insurance lawyer brings many positives, I suspect one of the most difficult challenges for me will be shifting the way I think from that of a lawyer to that of someone working in a broking business."
source: Insurance Business Mag online