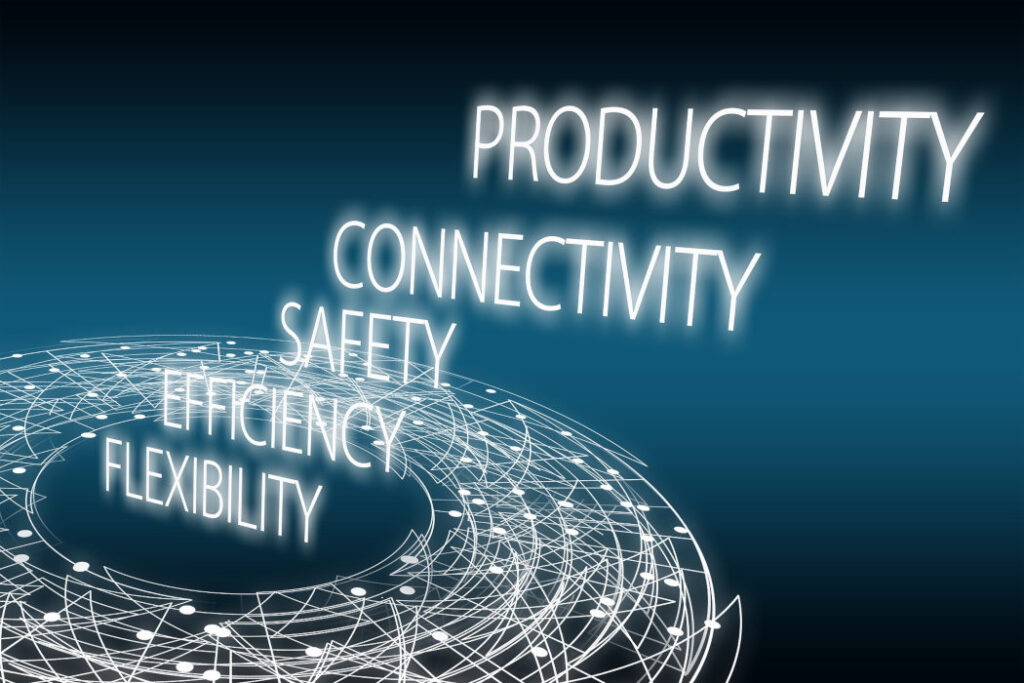 One of the objectives of any digital transformation process in business is to improve workplace productivity, and this is where digital automation makes a big difference.
Today's digital automation technology allows you to not only automate time-wasting, repetitive tasks, it provides a better customer and employee experience. Automation is not about replacing people with computers. It's about changing the way we handle everyday jobs so that we can concentrate on purposeful work, resulting in optimised productivity.
Automation of workflow for increased efficiency
Research by McKinsey Digital states 60 per cent of businesses said they could save 30 per cent of their time by automating workflow. Some of these tasks that could be automated include approving paperwork, timesheets and processing documents.
Most established small businesses have some degree of automation already in place despite workflow automation playing a significant role in digital transformation, a large percentage of small and medium businesses are still running operations with manual tasks.
For example, if you run a recruitment firm, replacing a manual recruitment process by using tools that automatically screen CVs, schedule interviews, phone calls and gather feedback, can restructure recruitment. This saves significant time, freeing up your employees to focus on more important areas.
Whatever industry you are in, introducing digital automation to your operations can have a huge effect on consistency and efficiency in business. Implementing them to repetitive, back-end processes also reduces errors.
Why automating payments can improve business
Even with numerous accounting tools readily available, business owners spend a majority of their time manually processing invoices, sending payments, and reconciling finances. This process is tedious and prone to human errors.
Digital payment automation drastically reduces the cost of processing an invoice and speeds up the average payment collection time.
An example of this is the Federal Government's initiative in 2020 to improve processing payments by implementing the internationally-recognised structure for e-Invoicing. Businesses that process their invoices online will receive payments within five days, as opposed to the 20-day payment-term through paper invoicing.
The post-COVID-19 environment is pushing more businesses to re-think their financial structure to recover cashflow. This calls for better financial visibility, and digitising payments is the best way to stay on top of things.
Marketing emails
This is an area that might seem obvious to some, but in fact, a lot of small businesses don't focus on nurturing their mailing list due to lack of time. This is where email automation can really help you to manage that.
With automation, businesses can create a series of emails to ensure that new customers feel valued by receiving immediate responses to inquiries, purchase etc. You can set up multiple email lists in one go for different areas of your business, schedule replies, send invoices and even promote new products through automation. Best of all, unless you make major changes in your business strategy, your initial email sequence can continue running as is.
Email automation is a great tool for testing marketing promotions or new product ideas with your customers, just remember to check-in weekly/monthly to see if you need to make any amendments to these types of emails.
These are just a few examples of the way digital automation can change the way we do business. Accepting the power of automation not only gives small businesses a competitive edge but can also improve your satisfaction in day-to-day work.
A digital strategy that harnesses the power of digital automation does not need to be a complicated project. Start small with a focus on improving one manual process or one business function, and soon you will be reaping the rewards.
As we grow our businesses and change the way we coommunicate, Cyber Insurance becomes even more relevant. Speak with Austbrokers Terrace for this and other business insurance.
Source: Inside Small Business