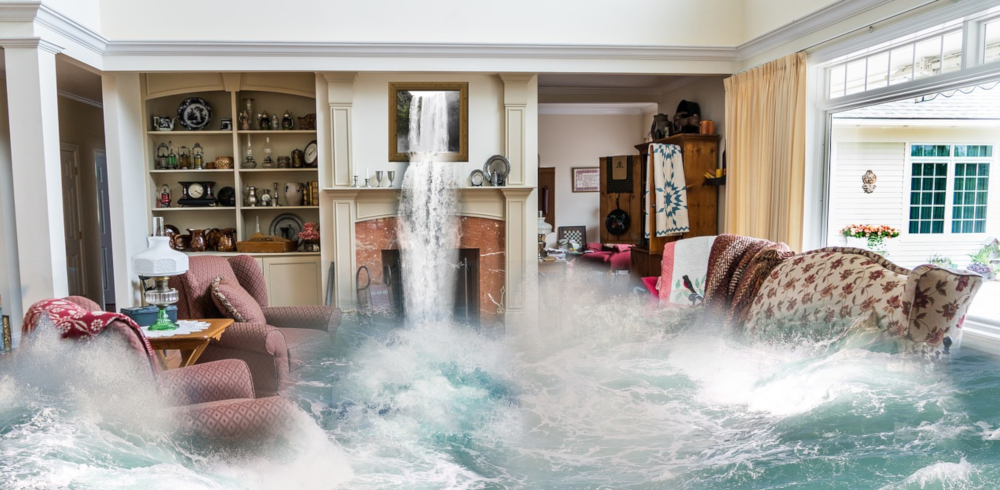 The size of household internal water damage claims has risen 72% in the last five years and the issue is now a more common and costly risk for properties than burglary or fire, Chubb says.
The average claim size received by Chubb Australia jumped to $30,361 last year from $17,627 in 2014 as changing home design and appliance fittings have increased risks, according to research released by the insurer.
Water damage now accounts for 34% of Chubb property-related claims by homeowners, compared to 16% for fire and 9% for burglary.
Underwriting Manager Australia and New Zealand, Personal Lines, Michelle O'Dowd says the issue has flown under the radar compared to natural catastrophe risks and the fear of burglaries.
"Australians are increasingly more aware of the damage caused by floods and fire, yet few are prepared for the threat from water damage to their homes," she said.
The local findings complement US research and are presented in a Chubb Insight Report titled Get Smart About Water Leaks.
Ms O'Dowd says the design and style of home building, which includes more bathrooms, open areas and the way appliances are installed has increased the size of claims.
"There is more opportunity for things to go wrong," she told insuranceNEWS.com.au.
"People are putting more money into their kitchens and bathrooms and those wet areas where leaks occur, so when the water damage comes, the cost to fix the items that are immediately damaged is increased."
In the US, it has been reported that the frequency of water damage claims causing more than $US500,000 ($737,800) of damage has doubled since 2015.
One of the main causes of damage in Australian homes is burst flexi hoses, often used on mixer taps, washing machines, dishwashers, plumbed-in fridges and water filters.
Other problems include overflowing sinks, faulty equipment and blocked gutters and drains.
Ms O'Dowd says homeowners can ensure they schedule regular maintenance checks, install shut-off valves, or turn off water at the mains when they go on holidays.
"We know from the research that the single biggest factor contributing to a severity of a claim is how long the water is allowed to flow and therefore how much your possessions get damaged," she said.
"There are things that people can do, so the homeowner can take a bit of control."
Suncorp also highlighted elevated water claims costs as an issue, saying in its annual results briefing yesterday that it was a priority area for the current financial year.
Acting CEO Steve Johnston says changes in home design, appliances and piping over the past decade have increased risk while insurers must also respond quickly to incidents before mould develops and ramps up costs.
"As an insurance company obviously we need to address the increasing costs through pricing, because the whole industry is dealing with that, but we need to make our process more efficient to make sure that when we get a claim lodged for water damage that we deal with it very quickly, we get an assessor there quickly, and we get the place dried out," he told reporters.
A timely reminder for us all to check that leaking tap! Chat to the team Austbrokers Terrace about your home and office insurance.
Source:Insurance News