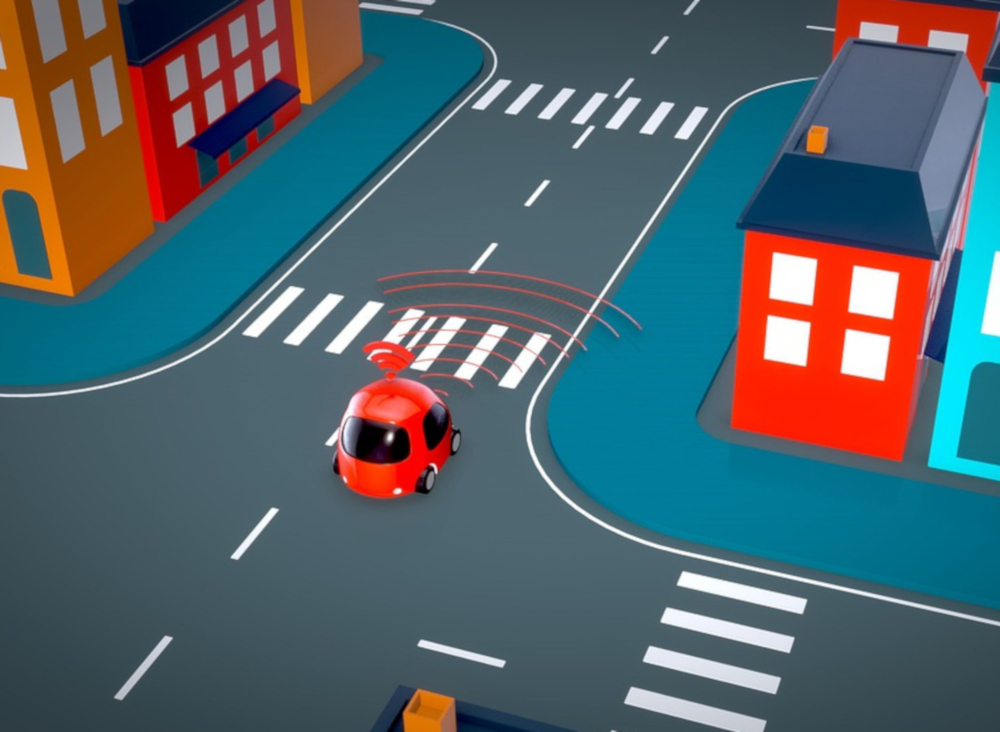 A new set of wheels hit the streets of Armidale, New South Wales, in February this year, marking a huge leap forward for Australian vehicle technology and a valuable test case for the insurance industry.
Developed through the New South Wales Government's Smart Innovation Centre, the Armidale Regional Driverless Initiative (ARDi) travels a 5 km route and is the country's first autonomous vehicle (AV) operating in open traffic.
Insurance giant QBE is backing the 12-month trial initiative with the provision of compulsory third-party insurance. Its involvement will provide greater insight into the brave new world of AVs and the significant changes they will bring to the insurance industry.
Allied Market Research in the United States predicts that the global AV market will be valued at US$54.23 billion in 2019 and top US$556.67 billion by 2026.
AVs are also expected to improve road safety. More than 1.35 million people have been killed on the world's roads in the past year and at least 90 per cent of these accidents have been caused by human error.
But AVs also present a dilemma for insurers: if no-one is driving a vehicle, why bother with car insurance? Who — or what — is at fault should an accident occur?
AUTONOMOUS VEHICLES ON THE ROAD
These are questions facing insurance professionals as AVs make greater inroads across the globe.
While the ARDi may be an exciting first for Australia, autonomous minibuses are already providing passenger services in countries such as Norway, Sweden and France.
In New Zealand, a 5G connected autonomous shuttle began test drives around Auckland's Wynyard Wharf in March this year.
Meanwhile, Singapore is ranked second behind the Netherlands in KPMG's 2019 Autonomous Vehicles Readiness Index, largely due to legislative initiatives that encourage AVs, as well as the creation of a driverless technology test town, complete with traffic lights, bus stops and a rain machine to recreate tropical storms. Driverless buses are also tipped to be a reality for the city-state by 2022.
Australia's National Transport Commission is currently reviewing the ways in which alternative insurance models could provide cover for injuries and deaths involving an automated vehicle. Meanwhile, legislation governing the insurance of AVs has already started to change in countries such as Germany and the United Kingdom.
Australia's progress in this area is 'a little behind the times', says Henry Silvester, principal in the insurance and health team at law firm Barry.Nilsson.
THE QUESTION OF DETERMINING LIABILITY
Dennis Woon, national product manager private motor at QBE, says AVs present challenges for insurers, particularly when it comes to determining liability.
'The main challenge impacting insurance revolves around the question of fault when an accident occurs, which becomes complex when human error is exchanged for a machine-learning environment,' says Woon.
Graeme Adams, principal at independent actuarial and analytical consulting firm Finity, says the issue of liability will become more difficult to determine as vehicles move from being semi-autonomous to fully driverless.
'If an accident occurs, is it the owner's fault if the car was driving itself? Was the telecommunications at fault if data was corrupted and led to an accident? Or was the manufacturer at fault?
I think the determination of the liability is going to become a bit tricky,' he says.
Silvester notes that a significant reduction in risk on the road may lead to new business models for insurance.
'If there is significant reduction in risk, then premium levels will decline and insurers will need to think about how CTP and other insurance related to motor vehicles is offered,' he says.
This question of new models for insurers in Asia Pacific has already been flagged, with Pan JingLong, head of general insurance at Aviva Singapore, stating in 2017 that insurers must develop new product innovations to maintain relevance and profitability.
'For example, in the case of full automation with no intervention from the driver under any circumstances, consumers will no longer be required to purchase a motor insurance plan,' he said. 'Instead, it will be replaced by product liability insurance, packaged together with the car at the time of sale, with a coverage period that's aligned with the duration of vehicle usage.'
USING THE POWER OF DATA
Underwriters have traditionally used historical data to develop risk models for forecasting claims and events. So, how can they determine risk for AVs in the absence of data?
'We anticipate the risk to shift from individual driver to vehicle, technology and manufacturer as more vehicles have advanced driver assistance systems [ADAS], reducing the driver's risk,' says Steve Cratchley, pricing manager – asset and advanced technology, at Suncorp.
'Understanding how these systems operate and how effective different forms of ADAS are in real-world environments will be crucial to assessing risk in the near future.'
Cratchley adds: 'We also need to be very mindful of emerging risks around new technology — for example, cybersecurity for connected vehicles. And we need to ensure that capabilities in our commercial teams continue to grow to meet the demands of new ownership models as they shift from the individual to more of a fleet or shared model.'
Woon believes the ARDi trial in New South Wales will provide the beginnings of a valuable data pool but says much more is needed to fully quantify the long-term risks.
'In the short term, however, you can start to gain a view of what are some of the new or different risks introduced by autonomy to then set the basis for developing a deeper quantification of these risks,' he says.
'In the meantime, the benefit of this trial from an insurance perspective is not just about providing the insurance policy, but by working as a partner with the trial operations and technology providers,' Woon continues.
'Being visible in this way is important, as it's telling the community that insurance is here, supporting the technology, and that we want to see autonomous vehicles on the road.'
Source: ANZIF Journal