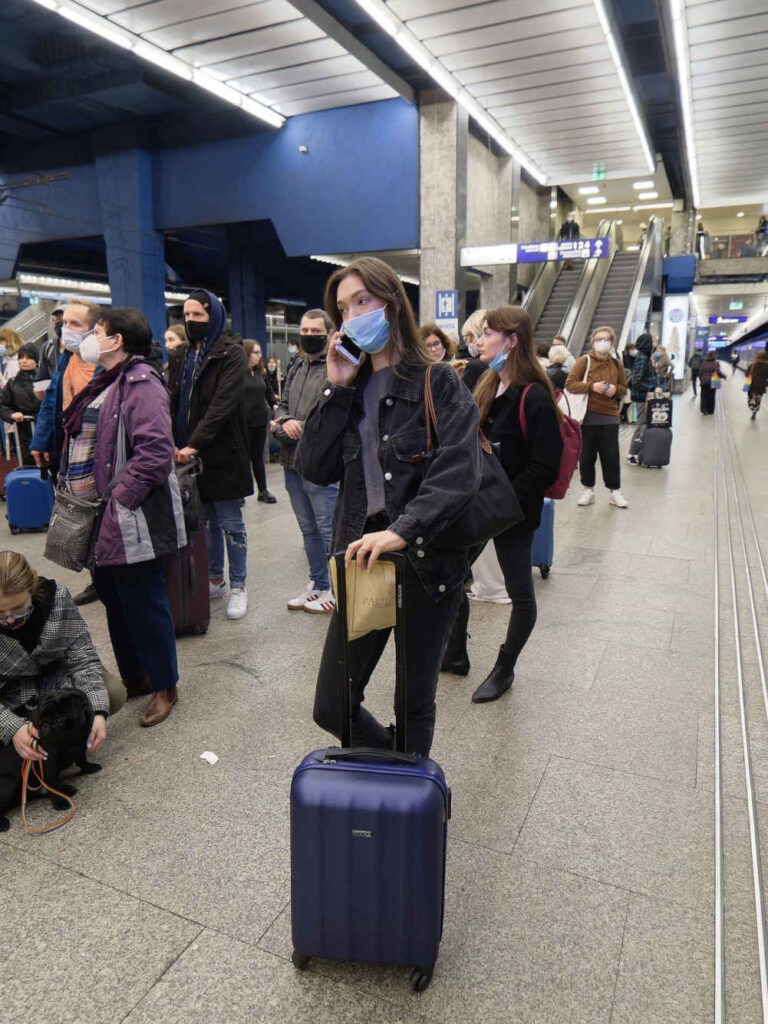 At the start of the month, the Australian government began easing its border restrictions, allowing fully vaccinated citizens and permanent residents to travel abroad and return without limitations.
However, the government also warned that the lifting of restrictions does not indicate that international travel has returned to pre-pandemic conditions as border settings and quarantine requirements in other nations continue to evolve, often at short notice.
Given the situation, Australians planning on travelling overseas have additional factors to consider, including airline requirements, COVID-19 regulations in transit and destination countries, and arrangements for their safe return.
And, according to industry insiders, securing travel insurance has never been more important in the current environment.
Among them is the Insurance Council of Australia (ICA), which has reminded Australians that travel insurance is as essential as their passports if they intend to go abroad.
"You can't leave Australia without a passport, and you shouldn't leave Australia without travel insurance," said ICA chief executive officer Andrew Hall in a statement. "Travel insurance remains essential for all the reasons it was pre-pandemic – to provide protection when the unexpected occurs far from home."
What kind of COVID-19 coverage do travel insurers provide?
Some travel insurers are now offering COVID-19-related coverage, although the range of protection may be limited, according to consumer advocacy group CHOICE. Travel insurance policies typically cover medical, cancellation, and quarantine expenses incurred if the policyholder or their companion tests positive for the coronavirus. Most policies, however, are unlikely to cover cancellation costs resulting from lockdowns, both locally and in the planned destination.
Several tour operators and airlines have also begun providing "complimentary COVID-19 insurance," but the group advised those planning on purchasing this type of coverage to carefully read the fine print as this might be issued by a foreign insurance provider, meaning the terms are subject to the rules and regulations of that country. If this is the case, this complimentary coverage is still not a good substitute for a comprehensive Australian travel insurance policy, the group added.
What should Australians look for when getting travel insurance during the pandemic?
CHOICE, through the Department of Foreign Affairs and Trade's (DFAT) Smartraveller website, also provided a list of questions Australian travellers should ask before buying travel insurance. Here are some of them:
Is the destination covered?
Smartraveller assigns overall advice levels to more than 170 countries, which can impact travel insurance coverage, so it is best for travellers to check the website before getting insurance. These advice levels are:
Level 1 – Exercise normal safety precautions
Level 2 – Exercise a high degree of caution
Level 3 – Reconsider your need to travel
Level 4 – Do not travel
Most travel insurance policies provide coverage for countries under advice levels 1 and 2, while those under advice level 4 are often not covered. For destinations under advice level 3, it can be a bit tricky as coverage varies for different providers. Additionally, these advice levels can change quite rapidly which is why Smartraveller reminded holiday goers to always check the details of their policies to make sure they know what is covered and what is not.
Does the destination require proof of insurance for COVID-19-related medical expenses?
Some countries require travellers to carry insurance in the event they contract the coronavirus while inside their borders. Singapore, for instance, require travellers to have a minimum coverage of SG$30,000 (about $30,280).
Is the full duration of the trip covered?
CHOICE also advises travellers to check if the policy will continue to provide coverage if the trip is extended beyond the insurance cover dates if unexpected events such as flight cancellations and border closures occur, or if the policyholder or their companion tests positive for COVID-19 and are required to isolate or get medical attention.
Are stopovers on the way to the destination covered?
Some trips require stopovers, so it is also advisable to check if there are restrictions on the amount of time a policyholder can spend in a location. It is also best to check with the insurance provider about what will happen if an insured gets stuck in a stopover location for an extended period.
Are cancellation costs covered?
Most travel policies cover cancellation costs if the trip is cut short because the policyholder or their companion gets infected with the coronavirus. But CHOICE also suggests checking if coverage includes cancelled trips resulting from a COVID-19 infection for someone back home – a family member or business partner, for example – and the insured needs to return earlier than planned.
What additional expenses are covered?
Travellers should also check if unexpected additional expenses are covered, including those resulting from COVID-19-related shutdowns of their accommodation or tour operator, forcing them to find an alternative place to stay or book another tour.
Are cruises covered?
Some travel insurers do not provide COVID-19 coverage for multi-night cruises. For travellers planning on going on these types of cruises, it is best to check first what coverage is available.
How can travellers make their trips safe during the pandemic?
According to CHOICE, most travel insurance policies do not provide protection against border closures, lockdowns, or quarantine requirements in a destination country. That is why the group suggests purchasing policies only with insurers that allow some flexibility in the event COVID-19 regulations change in their destinations.
The group also shared these tips for a safe trip during the pandemic:
Check travelling requirements and regulations in the destination.
Consider limiting travel to one or a few places in one country at a time rather than travelling to multiple nations in one go.
Read the terms and conditions before booking travels. Make sure refunds are allowed.
Book flexible tickets for flights. Some airlines currently allow rebooking of cancelled flights, but be aware of the expiry dates.
Make sure the hotel booking can be cancelled, or at least changed.
If booking through a travel agent or booking site, make sure they do not charge an extra fee for cancellations.
Pay by credit card as this allows you to pursue a credit card chargeback if something goes wrong.
Keep abreast of the latest travel advice and requirements.
Take out travel insurance but make sure it can be cancelled, with at least a partial refund.
However, CHOICE adds that getting travel insurance is not only essential because there is an ongoing pandemic – the group says with or without COVID-19, there are some things that may go wrong while travelling, including trip cancellations or delays, lost luggage, illness, or even natural and man-made disasters. Travel insurance can help cover these as well.
Speak with the consultants at Austbrokers Terrace about insurnace for your next trip.
Source: Insurance Business