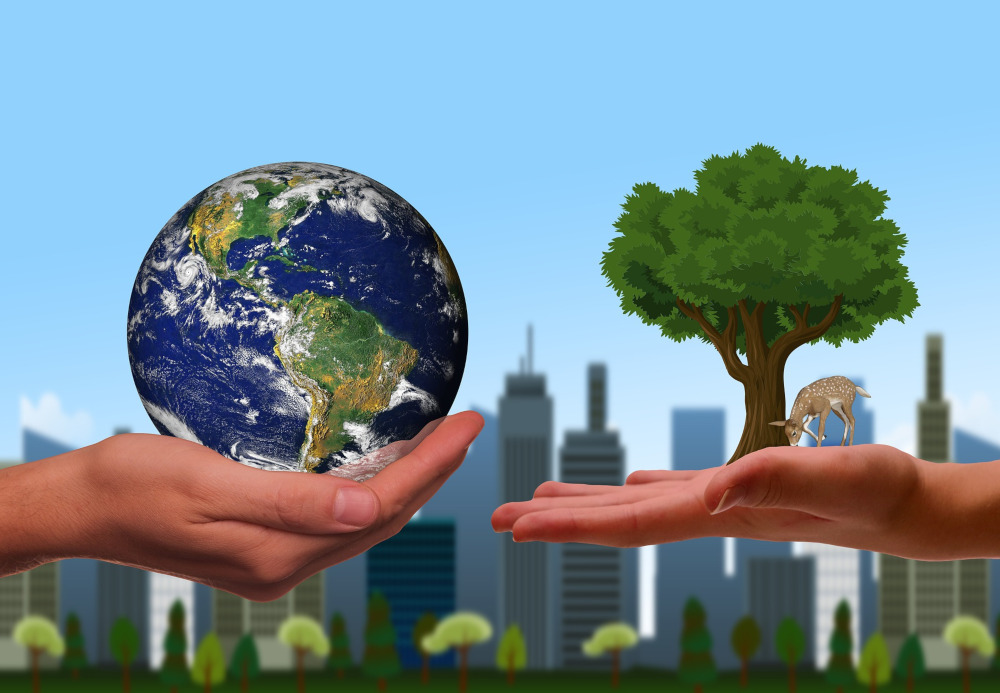 Carbon emissions continues to be a key theme of climate change policy debate and businesses have started placing greater emphasis on achieving carbon neutrality. However, to be truly environmentally responsible, SME businesses would be wise to shift their focus beyond carbon emissions.
It is not only important for SMEs to be sustainable to protect the environment, but crucial for their survival as well. Growing studies show consumers are driving corporate sustainability efforts, with online searches for sustainable goods up 71 per cent globally over the past five years. Consumers are also more likely to support a business that has made a corporate social responsibility pledge.
There are key areas that businesses can focus on to maximise their sustainability efforts. These include reducing releases to water and land, better use of raw materials and natural resources, more efficient and lower energy usage, lower generation of waste and/or by-products, and better utilisation of space.
Here are five ways SMEs can take a multi-faceted approach to environmental sustainability, regardless of resource and budget limitations.
Determine areas in need of improvement
To properly address a company's environmental impact and minimise it, business owners need to look across their entire operations, including how the company deals with its waste, its energy consumption and output, what processes are used around operations, manufacturing and storage, the efficient use of space; and its environmental impact on the land and waterways. From there, they can determine the areas where changes need to be made. Without taking a multi-faceted approach, organisations will never be able to be truly sustainable.
Implement an environmental management system
While many businesses can create an environmental policy, which is often a statement used as the basis of a company's environmental commitments, they can consider bolstering their efforts with an environmental management system. The system comprises a set of business processes and the documentation allowing a business to review and determine its environmental goals, analyse its environmental impact, set objectives and targets to reduce its impact, and monitor and measure its ability to meet those objectives. The system needs to be integrated into the business's processes, strategic direction and decision making, and aligned with other business priorities. The ISO 14001 standard provides businesses with a detailed framework required to develop and implement such a system.
Engage with sustainable suppliers and partners
Business owners would be wise to not only consider their environmental impact, but that of their external suppliers, partners, and other stakeholders as well. Companies could consider evaluating the environmental performance and practices of all their external providers. This allows business owners to do their due diligence and ensure they are engaging with suppliers that have environmental commitments in line with their own.
Create a sustainable company culture
In order for any environmental efforts to be successful, business owners will need to involve their employees. Business owners can educate staff about the business's sustainability goals and the tools required for success, while also giving employees ownership over certain activities needed to fulfil those goals. Business owners can incorporate ways to engage their staff in their environmental strategy. This could be as simple as encouraging them to brainstorm and bring forward sustainable ideas for the business or providing incentives for staff to use public transport to commute to work.
Support environmental causes
There are a plethora of community initiatives businesses, and their employees can participate in. This not only allows businesses to contribute to a sustainable cause that is truly making a difference on a national or global scale but build their reputation and image. Business owners can consider partnering with a sustainable business or charity to recycle unused materials or returned products, while smaller companies with limited resources may choose to participate in an annual fundraising event or volunteering day. Supporting external causes shows a continued commitment to sustainability beyond a business's own environmental impact and can boost employee morale.
Source: Inside Small Business