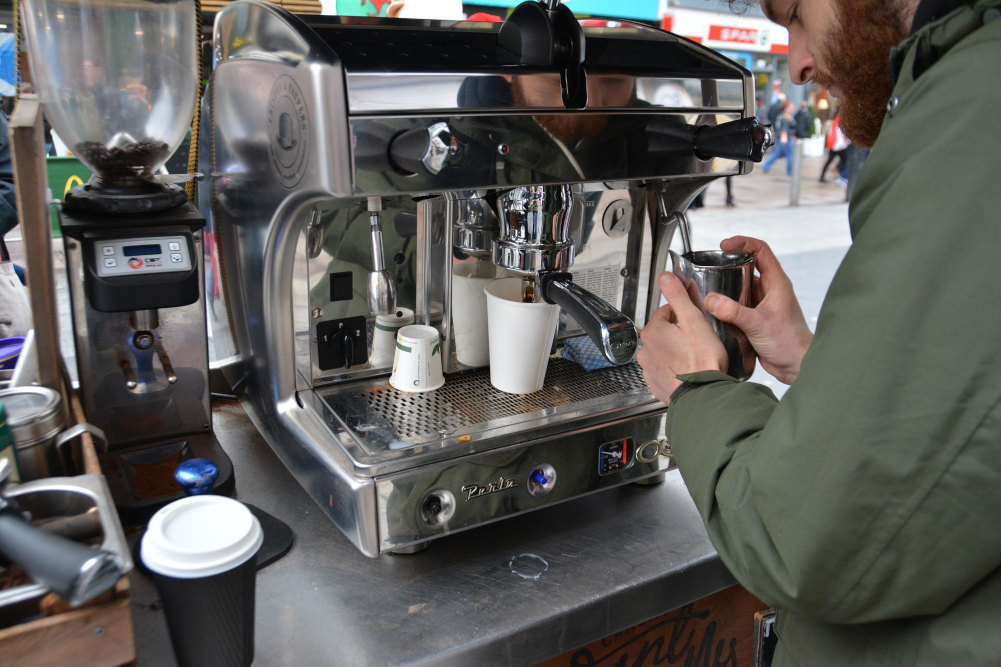 Almost two-thirds (63%) of the country's business sector consists of non-employing sole traders, the latest available data from the Australian Small Business and Family Enterprise Ombudsman (ASBFEO) has shown, signifying a thriving proprietorship landscape.
Separate figures from the Australian Bureau of Statistics (ABS), meanwhile, indicate that despite the challenges brought about by the pandemic, the segment continued to grow. Data gathered by the bureau between 2020 and 2021 revealed that the number of sole proprietors across the country grew by 3% even at the height of the coronavirus outbreak. During the period, the segment had an entry rate of 20.3%, equivalent to nearly 140,000 new businesses.
But running a business as a sole trader is not an easy feat, considering the huge responsibilities involved. Because of this, having the right coverage in place is essential for a proprietorship to succeed.
Why is having the right insurance important for sole traders?
The most vital asset of a sole trading business is the owner. Without them, nobody will be there to keep the business running, so it pays for them to have some form of protection. Proprietors in Australia, however, are not eligible for workers' compensation as they are not considered employees. This means if they get sick or suffer an injury while doing their jobs, they will not have access to any form of financial compensation unless they take out corresponding coverages.
Having the right insurance can also protect sole traders from issues arising from liabilities, debts, and lawsuits, damages resulting from natural and man-made disasters, and losses due to theft or accidents.
What types of insurance policies do sole traders need?
There is no specific insurance policy designed for sole traders in Australia. What business owners can do instead is to bundle different coverages together to come up with adequate protection. Here are some of the common policy types that sole traders may consider to protect their businesses.
Professional indemnity insurance
Proprietors who offer specialist services or give professional advice – including accountants, architects, lawyers, and consultants – can benefit from taking out professional indemnity cover. This type of policy protects sole traders against claims of financial losses or physical damages resulting from actual or alleged negligence while performing their professional duties. Professional indemnity insurance can help cover legal costs associated with such claims.
2. Public liability insurance
Any business, whether it's a proprietorship or a large enterprise, could potentially have an unexpected impact on a client or a member of the public. This is where public liability cover comes into play. For sole traders, it helps protect them from claims of injury, property damage, and other issues caused by their business activities.
Income protection insurance
This type of coverage can take the place of workers' compensation as it provides sole traders financial support if they suffer an illness or injury that prevents them from working. Income protection insurance covers a part of a proprietor's regular salary or business share while they are still recovering. This kind of support typically comes in the form of monthly payments and can be used for daily expenses such as groceries, utility bills, childcare, and mortgage repayments.
Personal accident insurance
Personal accident cover works similar to income protection insurance, providing financial support in the event the sole trader is unable to work. The main difference is personal accident insurance covers the policyholder if they sustain an injury – not if they get sick. Business owners also receive a lump sum instead of monthly benefits. This type of coverage comes in various forms, including standalone accident or permanent disability cover.
Business interruption insurance
To help cover them for loss of income and increased operating costs if they were forced to temporarily halt operations, sole traders need business interruption or BI coverage. The shutdown, however, must be caused by an insured event. BI policies can help policyholders pay bills and expenses incurred from moving to new premises.
Other coverages sole business owners may need include:
Building insurance: If they own the building in which their business operates, this can help protect against losses and damages to their premises caused by an insured event.
Contents insurance: This pays out damages and losses to a business' belongings or stocks resulting from a covered event.
General property insurance: Also called portable equipment insurance, this covers losses and damages to "portable business equipment" such as tools.
Machinery breakdown insurance: This pays out the cost to repair or replace a machine that is essential to a business' operation.
Cyber liability insurance: This type of coverage is helpful for sole traders who collect and store client information digitally. It helps protect against claims and losses resulting from a data breach or cyberattack.
What factors should sole traders consider when choosing insurance?
Because coverage needs can vary significantly from business to business, sole traders need to carefully assess different factors to work out what types of insurance suit their requirements. Here are things they need to consider before choosing which policies to purchase, according to one of Australia's leading trade insurance providers All Trades Cover.
Risk level
To figure out which coverage best addresses their most significant risk, All Trades Cover advised proprietors to think about "the worst thing that could happen" to their business and come up with a strategy on how to manage it.
"For instance, you're worried about fire damage, which could mean you need to replace expensive equipment in your workspace. Determine how much it would cost for the replacement and buy that amount of coverage at the very least," the insurer explained on its website. "If your biggest concern is getting sued by a corporate client, you should look for insurance that can help you with such an expense."
Cost
Business owners should also have an idea of how much coverage they can afford. To find the policy that meets their budget and requirements, All Trades Cover suggested shopping around and comparing quotes.
"You should try not to skimp on the insurance coverage you purchase," the firm noted. "Sole traders tend to shy away from policies that they think are too costly… While you may have a limited budget, pick a policy that encompasses different scenarios. Most of the time, the bigger the scope, the more expensive it is."
Waiting period
Insurance claims can take anywhere from 14 days to 12 months. All Trades Cover advised proprietors to pick a policy that provides quick disbursement.
"Your business may need the payment as quickly as possible; otherwise, it can become difficult to deal with the issue," the insurer explained. "You can request for a shorter waiting period in some cases, but you need to pay higher premiums."
To review your insurance policies for your business speak with one of our friendly experts at Austbrokers Terrace.
Source: Insurance Business Magazine