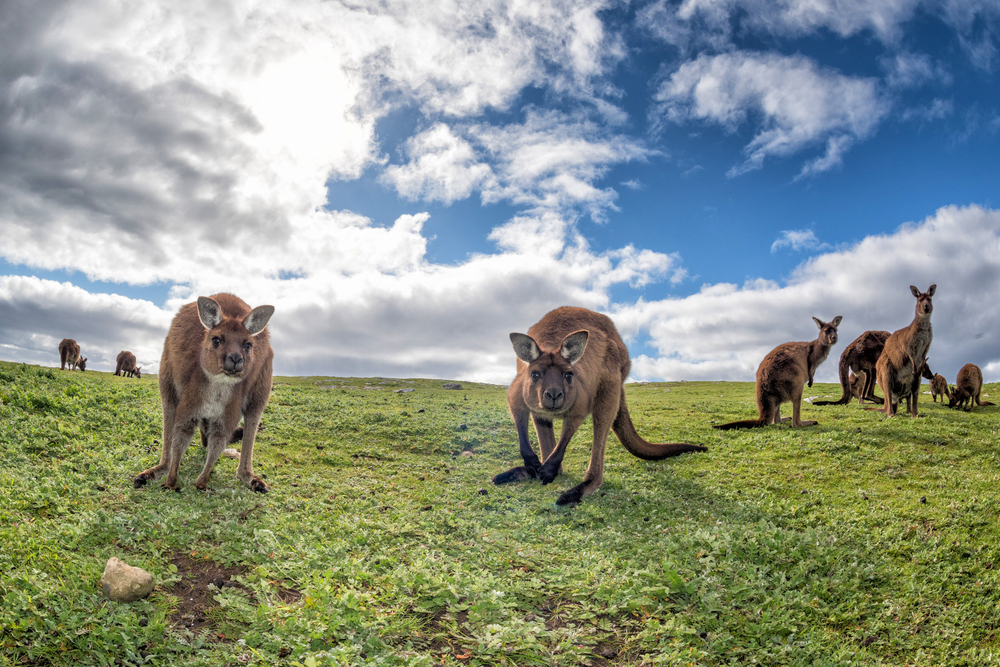 They may be Australia's national animal but it seems the much-loved kangaroo could be causing a headache for insurers after reports indicated a sharp increase in the number of 'roo-related car crashes.
Smash repairers in Australia's south-east told ABC News that they've seen a dramatic jump in the number of cars colliding with kangaroos, with one panel beater saying he now sees 10-15 incidents a week, compared to just one or two a few years ago.
"In a lot of circumstances people are hitting not one but three or four kangaroos at the same time all the way over the car," said Paul Millar, from Ballarat in Victoria.
However, it's no real surprise that Millar has noticed an increase in the number of collisions as Australia's kangaroo population has exploded in recent years, doubling to almost 50 million since 2010.
"Even country people have no idea where the kangaroos are going to be," Millar told ABC. "It doesn't have to be on a highway and it doesn't have to be on a country road — it can be anywhere these days."
Recent figures from AAMI insurance also show that kangaroo collisions are surprisingly common – in Canberra, one in 10 motor accidents are caused by animals and 81% of those are kangaroos.
"Wildlife is unpredictable, so we encourage drivers to always expect the unexpected on the road, particularly in signposted wildlife areas," said Ashleigh Paterson, a spokesperson for AAMI insurance.
"Simple things like being aware of your surroundings, driving to the speed limits, and being extra vigilant at dawn and dusk can help keep you and our wildlife safe," she added.
Interestingly, Millar also told ABC that older cars are more likely to survive a kangaroo smash – but newer cars are still far safer for their occupants.
"The older cars do seem to hold up better, but if I was sitting in a newer car it'd be much safer with the airbags," he said.
"The thing with newer cars is, if they get hit and all the airbags go off, you see a lot more cars getting written off," he continued. "I'd rather my car getting written off … you can replace a car, you can't replace a life."
source: Insurance Business Australia