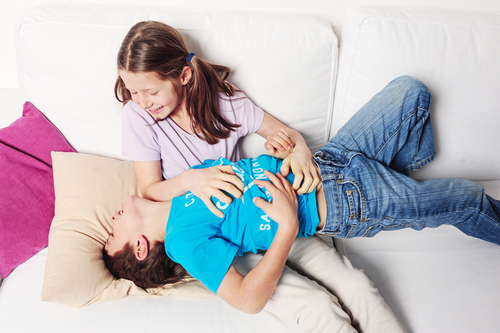 Nothing To Laugh About After all!
A Kiwi TV journalist and the director of the Sundance film Tickled, David Farrier, has been taken to court by David D'Amato, who is featured in the film and is the son of the late US legal giant of insurance law, George D'Amato.
Known for his interest in reporting 'the weird and bizarre side of life', Farrier apparently hit the jackpot when he stumbled upon 'competitive endurance tickling', with the subsequent documentary film being screened at the Sundance Film Festival in January this year.
However, D'Amato has now filed a federal complaint against MPI Media Group, Tickle Films, its directors and producers and a former business partner, proving that the sport is no laughing matter.
D'Amato claims that although lead defendant Farrier initially focused on the sport, he later shifted his focus 'from explanatory to defamatory and expository endeavours'.
In a written complaint, D'Amato said the film, co-directed by fellow New Zealander Dylan Reeve, alleges he partook in 'ongoing criminal conduct', civil litigation website Courthouse News Service reported.
He also alleged the film made numerous references to his late father's New York City law firm, D'Amato & Lynch, which specialised in insurance law.
"The film accuses George G D'Amato of using money and prestige to illicitly influence the outcome of a judicial court proceeding thus falsely defaming the business reputation of the law firm, any trust established in George D'Amato's name, plaintiff and the deceased," the complaint said.
Finally, he accused the film of further defamation through claims that he served time 'in prison' despite only spending a six-month period in a halfway house.
The New Zealand screening date for Tickled is yet to be announced.