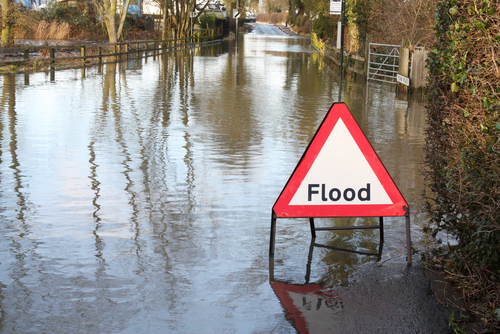 Could we handle flood?
A leading expert has criticised Australia's readiness for flood following storms which hit Sydney and New South Wales this week.
The weather, which saw hail the size of 20 cent coins and severe weather conditions hit Sydney and the New South Wales south coast, saw many areas affected by flash flooding.
President of Floodplain Management Australia, Ian Dinham, said that the country's preparedness for flood is in need of review and serious investment.
"Apart from the risk to life, flooding causes enormous damage to properties and Australia faces the prospect of increasing costs into the future if mitigation measures are not addressed," Dinham said.
"Floodplain Management Australia is the nation's peak floodplain management body and its practitioners constantly warn of the dangers of flooding and the need for investment in flood infrastructure, wise land use planning and public education."
Dinham warned that flooding events in Australia will not reduce in future as the country faces increased threats due to climate change.
"The threat of flooding will not dissipate in the near future – studies have shown that the likelihood of flood will increase with the rising of global temperatures and climate change," Dinham continued.
"It is imperative to the safety of Australian communities that the public understands the risks, and how to keep themselves safe."
Dinham echoed the findings of the Northern Australia Insurance Premiums Taskforce which has honed in on mitigation as a way of helping home-owners in cyclone affected areas prepare their homes and businesses for severe weather.
With flood events likely to increase due to climate changes, Dinham noted that Australians living in flood-risk areas will see premiums similar to those in Northern Queensland.
"Insurance premiums for property owners are also of concern as we face more of these extreme weather events unless more research is done and mitigation investments are made," Dinham said.