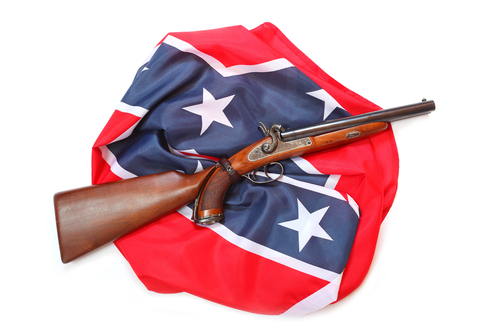 Austbrokers Terrace Promise Our Clients A Less Confronting Greeting!
A Georgia insurance agency is making waves thanks to its owner's requirement that all employees "enjoy and use the right to bear arms."
At Lance Toland Associates, workers in all three of the company's Georgia offices – including 10 women and two men – are obligated by owner Lance Toland to get permits to carry concealed weapons, after which they are provided with their own handgun.
Toland told the Associated Press the policy is about protection as well as the enjoyment of Second Amendment rights.
The insurance agency owner was influenced by the killing of his uncle several years ago, AP reported. The man was confronted by three men with a gun outside a convenience store nearly 40 years ago. He was only carrying $20.
"I have an issue with thugs," the 61-year-old agency owner said.
Toland says now, if someone attempts to rob his business or harm his employees, they will be able to defend themselves against the aggressors and "get a piece of them."
"I would not walk into [one of the Toland offices] with anything but business on my mind," he said.
A pilot himself, Toland runs an insurance business that provides aircraft insurance risk management services