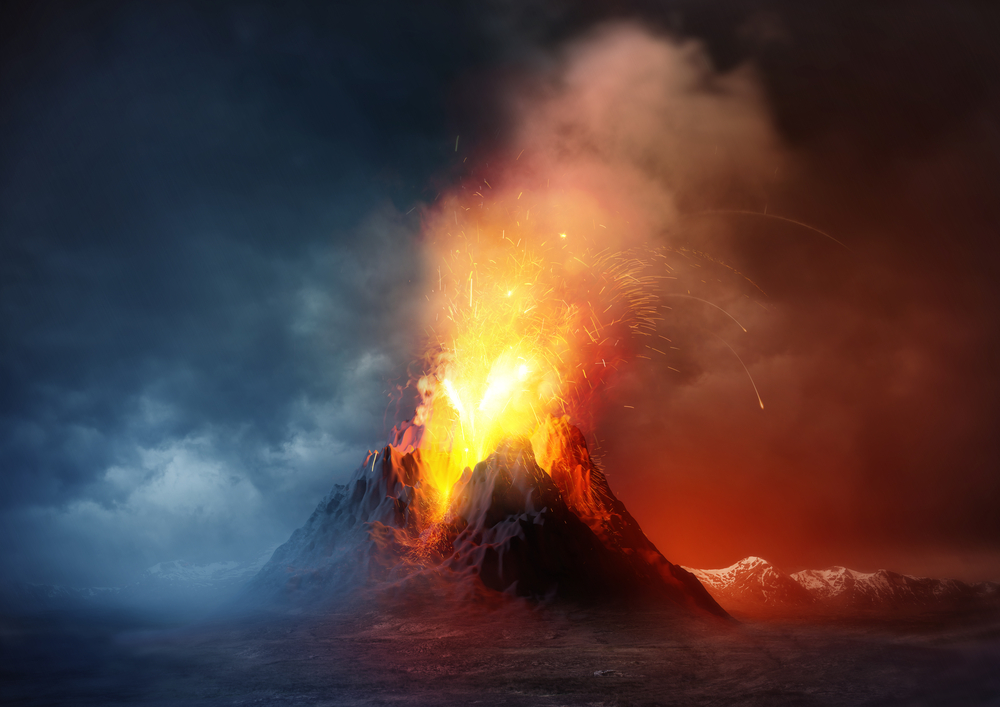 If an area presents a high risk, insurers may enact an "embargo". This means htat unless you arrange insurance well in advance of your trip, you may not be able to get cover at all. Austbrokers Terrace has a tool for arranging simple travel insurance – click here to try it now.
Should you still go to Bali? What you need to know about the volcano threat
SHOULD I go to Bali, or not?
That's the decision facing thousands of Australians planning to head over to the popular holiday spot these school holidays as Mount Agung, northeast of Kuta, threatens to erupt.
Bali has been declared a natural disaster zone and some 50,000 Indonesians and tourists have fled the 12-kilometre exclusion zone around the volcano, with experts warning an eruption is imminent.
Around 1000 tremors a day are being recorded at Mount Agung. It last erupted in 1963, killing about 1100 people and causing a massive ash cloud that's likely to be the biggest threat to holiday-makers if it erupts again.
By now, Australians should have taken out travel insurance to cover any disruptions due to the volcano.
But those who didn't are now flying blind into the danger zone, running the risk of having their travel plans disrupted if Mount Agung does erupt and throw travel into chaos.
SHOULD I CANCEL MY TRIP?
The latest warning from Australia's Department of Foreign Affairs and Trade, issued late last week, was that Australians should exercise a "high degree of caution" in light of the volcanic activity and keep an eye on news reports.
"While the threat level hasn't changed, there are reports that an eruption is imminent so it would be wise to get in touch with your airline to confirm travel plans are going ahead as per usual," finder.com.au's insurance expert Bessie Hassan said.
And if you want to back out now, you won't necessarily be covered by insurance, she said.
"If there is an eruption it's highly likely flights will be affected so take that into account when considering travel plans — can you afford to be stuck in Bali?" she said.
"If not, speak to your insurer to see if you're covered for cancellation."
Phil Sylvester from Travel Insurance Direct said the biggest threat to travellers would be the closure of the airport due to an ash cloud, rather than the volcano itself.
"I don't think people should be particularly worried about being the victim of a volcanic eruption but they very well may be victims of interruption to transport," he told news.com.au.
Officials in Bali say the threat of the eruption has not impacted tourism, with passenger numbers stable at around 50,000 to 60,000 visitors per day, a Ngurah Rai International Airport spokesman told the ABC.
But some Australians are cutting their holidays short.
"It's obviously an awful thing. We want to be out of here just to be safe," an Australian woman, identified as Miriam, told AAP at Denpasar airport.
CAN I STILL FLY THERE?
Flights are still operating between Australia and Bali, although some airlines now flying some services via Darwin so they can re-route if things change mid-flight.
Among those is Virgin Australia, which said it was monitoring the status of Mount Agung.
"At present, flights are planned to operate as scheduled, however there may be some delays," Virgin Australia said.
"As a precautionary measure, some of our Bali bound flights will be making fuel stops in Darwin. This ensures that if an eruption occurs while the aircraft is en route, we will be able to get guests back to their originating port safely and quickly."
Jetstar said its flights were operating as usual. "Our pilots and meteorologists will continue to monitor the latest information from the Volcanic Ash Advisory Centre and we will contact customers individually if there are any changes to our services," the airline said.
Qantas also said it was watching the situation and Garuda is yet to make any announcements.
WHAT ABOUT DENPASAR AIRPORT?
Bali's Ngurah Rai International Airport — better known as Denpasar airport — has been preparing an emergency operations centre since the weekend.
But other than that, it's business as usual — at least, for now.
"As long as the volcanic ashes don't have any impact on Bali's airport, it will not be closed," an airport spokesman told the ABC.
Seven regional airports are on standby to receive aircraft if diversions are required, AAP reports.
Ms Hassan from finder.com.au said an ash cloud could be a major problem.
"Any hint of volcanic ash will ground flights in the area. Last time there was an ash cloud in the area flights were grounded for nearly a week," she said.
Ms Hassan said there were some options for travellers if they became stranded in Bali due to volcanic ash.
"Although volcanic activity is not the fault of the airline, in some cases airlines may be able to help organise accommodation for travellers until flights resume," she said.
"Otherwise speak to your travel insurer before making alternative arrangements to find out what the policy limits are. Don't expect that you'll be covered for five star accommodation, and make sure you keep all receipts."
ARE THINGS DIFFERENT IN BALI RIGHT NOW?
Mount Agung is in the Karangasem Regency in Bali's east and about 75 kilometres from the tourist hub of Kuta.
An exclusion zone of between nine and 12 kilometres has been set up around the volcano, a popular hiking spot for visitors that is now, obviously, out of bounds.
But officials say there is no danger to people in other parts of the island, including Kuta, where it is largely business as usual.
Ferries and fast boats between Bali and Lombok and Java are still running and it does not appear tours or activities in the popular southern parts of Bali have been impacted by the volcano threat.
WILL I BE COVERED BY TRAVEL INSURANCE?
This is the tricky part. If you took out travel insurance before Mount Agung became a major news event (and before your insurance company's cut-off date), you should be fine.
If you didn't, you're out of luck. You should still take out travel insurance but if you're caught up in a volcano-related incident, insurance won't help — because if the volcano erupts, we'll have seen it coming.
"The status of the Mount Agung volcano is a known event, published widely in the media and on Smartraveller, so it's too late to take out travel insurance if you haven't already got it," consumer group Choice said.
"Taking it out to cover for a known event would be the equivalent of taking out car insurance after you've had an accident. If you haven't already bought travel insurance, you still need it for any future unseen events."
Most insurers had a cut off date prior to Friday last week. You can see a list of insurance company's cut-off dates, compiled by finder.com.au, here.
Source: news.com.au