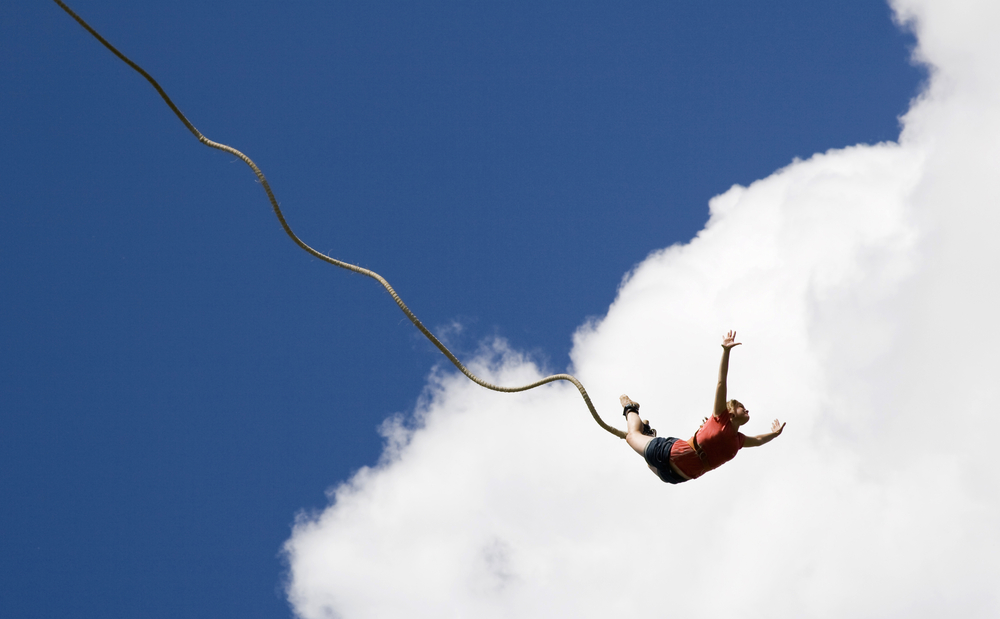 We've reported on foiled insurance fraud, but usually it's CCTV footage or social media posts that catch out the perpetrators – now here's a case of a TV show disproving a claim.
Noreen Murray, who tried to get £19,000 ($32,000) in compensation for a fake back injury, pleaded guilty to fraud by false representation at Manchester Crown Court and was handed a suspended sentence of 10 months in prison.
The woman claimed she was injured at work on October 19, 2013, and that she could not stand or walk for more than 30 minutes because of it. A report by the BBC cited an Aviva spokesperson, who said Murray described herself as being bedbound for two days.
According to Aviva, there was no report of an injury filed with the employer, with Murray quitting work on October 21, 2013. Less than three weeks after her supposed injury, she was filmed bungee jumping for reality TV show Coach Trip.
The report said the insurer declined the claim made in 2014. Instead, it was referred to the insurance fraud enforcement department of the City of London Police – the probe actually ongoing even before the episode was shown.
Aviva's director of casualty claims Richard Hiscocks said Murray aided the investigation by bungee jumping – which for her was "the best thing" she has ever done – on national TV.
Source: Insurance Business Magazine