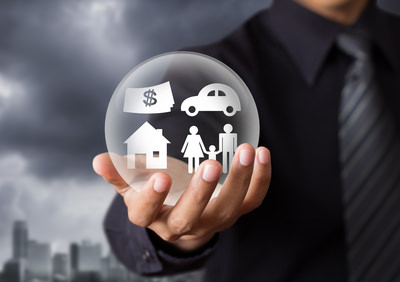 Industry cautions holidaymakers over online rental
During peak holiday periods, householders are being urged to contact their insurer before renting out their properties to holidaymakers.
The popularity of online services such as Airbnb and Stayz that offer peer-to-peer booking services has the appeal of meeting new people and earning extra revenue. However, it leaves homeowners at risk for unintended financial consequences, the Insurance Council of Australia (ICA) says.
"Anyone thinking about renting a room or part of their home should know that they may not be covered for property damage and other losses that could happen as a result of renting it out to holidaymakers," says ICA CEO Rob Whelan. "Importantly, they may not be covered for public liability should a paying guest be injured on the premises."
Insurance policies for home owners, tenants and holidaymakers may not cover short-term stay agreements, and those considering the service are advised to discuss their policies beforehand. Solutions do exist, with a small number of insurers offering policies designed for short-term holiday letting.
Sharon Fox-Slater, General Manager at EBM Insurance Brokers, says that since brokers often know their clients quite well, they are in a good position to start a conversation about short-term rental solutions.
"Lots of people have holiday homes near beaches or out in the country," she says. "Normally if someone is going away overseas or going on an extended trip, that would be an ideal trigger for the broker to say: 'Are you planning on doing anything in terms of renting out your property while you're gone?'"
Brokers should find out how long their client intends to rent a property for and check the cover they have. They might also advise a client to check out tenants before they arrive.
"The best way to do that is to use a professional property management company as opposed to doing it yourself, and there are property managers that specialise in short-term leasing," Fox-Slater says.
But it's not only property holders at risk. Whelan says holidaymakers who rent a home or room using these booking services might also be surprised to learn their travel insurance policies might not cover them if possessions are stolen or damaged while in the rental; or if they are forced to cancel a trip and need to claim accommodation costs.
"The guarantees offered by some peer-to-peer accommodation providers don't cover items such as cash, or pets, or even personal liability in shared areas, and it is highly uncertain whether the householder's or traveller's insurance will cover these areas under this specific type of agreements," Whelan says.
This article was sourced from 'Insurance and Risk'