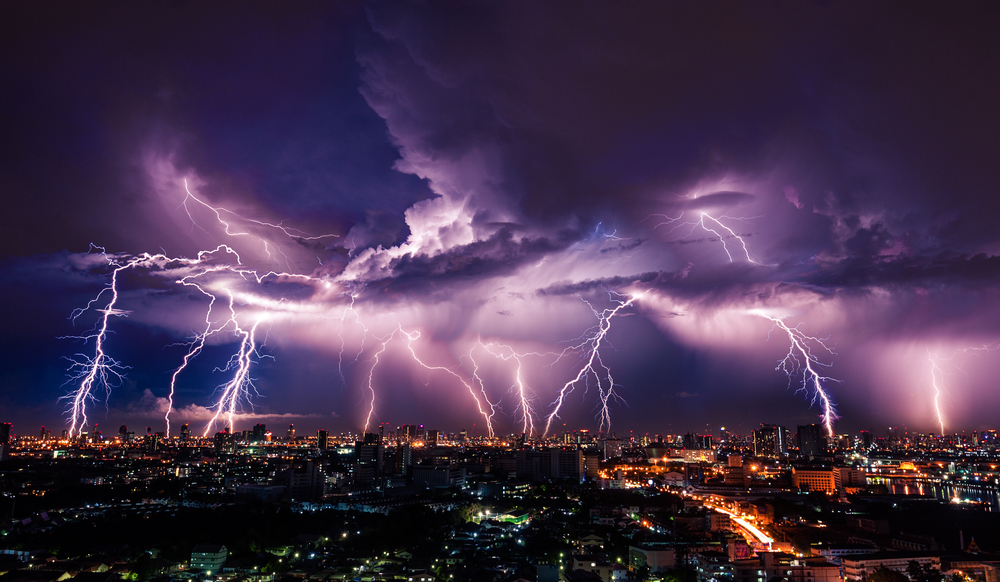 A little rain never hurt anybody… Right?
Thunderbolts and lightning are very, very frightening on their own, but add heavy rains tumbling down and golf-ball sized hail stones smashing into things, and there are many ways a storm can wreak havoc to both our property and us. Each year across Australia and New Zealand, storms and hail cause hundreds of millions of dollars' worth of property damage and injuries to people. Here you will find some information on what to do before a thunderstorm or hailstorm.
Here are some things you can do to protect yourself, your family and your property if you live in a storm prone area.
Ensure your property is clear of any dead trees or bushes, keep trees and shrubs away from the house and power lines.
Perform regular maintenance on your home and property as materials deteriorate over time, especially in sub-tropical and tropical climates.
Be aware of changes to building standards, these standards are in place to reduce the risk of damage to your home, so have a builder check the structural soundness of your home as well as the condition of the roof.
Keep gutters and downpipes clear.
Prepare a household emergency kit with essential items such as a portable radio, spare batteries, torch and a first aid kit, and make sure everyone in your family knows what the risks are and formulate a plan for contacting one another if separated.
Review your home and contents insurance policy and update a list of your home's contents. You can use Insurance Tracker to help with this
If you have any concerns about the adequacy of your insurance in the event of a major storm, contact us today.
source: KnowRisk.com.au