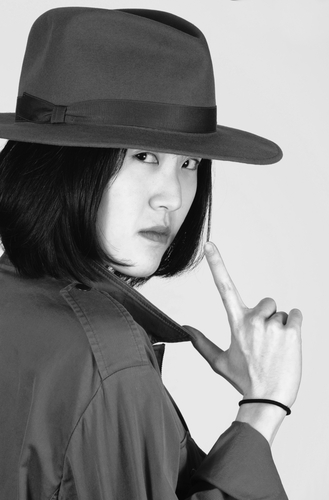 Insurance Fraud in the UK
A woman referred to by prosecutors as a 'female James Bond' who was acquitted of murdering her doctor boss' model ex-girlfriend two years ago, has been arrested again, this time on charges of insurance fraud.
Kelly Soo Park, 49, used to be the office assistant of orthopaedic surgeon Dr Munir Uwaydah, who has been charged as the ringleader in one of Los Angeles' biggest health fraud schemes, the Daily Mail reported.
Uwaydah and 14 associates bilked insurance companies out of US$150 million in the scheme, which included unnecessary operations by an untrained assistant that left patients scarred forever, according to indictments made this week.
While Park was seen weeping as she appeared for her arraignment in the fraud scheme, she was once accused of working as an enforcer for Uwaydah, who had previously dated Maxim magazine cover girl Juliana Redding.
The brunette beauty had split from Uwaydah after investigations into the doctor made by her father revealed he had lied about his age and was married and had a family.
Her pharmacist father, Greg Redding, then informed Uwaydah he would be ending their business relationship. Five days later 21-year-old Juliana Redding was found dead.
Park was acquitted of the murder despite the fact her DNA was found at the scene of the crime.
Her attorney believed it would be hard to tie her to the fraud case.
This case involves two dozen patients who were told Uwaydah would perform surgery on them, only to have his physician's assistant – who had not attended medical school – operate once they were under anaesthesia, according to the indictment.
All 21 patients sustained lasting scars and many required additional surgeries and suffered physical and psychological trauma as a result of their experience in Uwaydah's clinics, prosecutors said.
Uwaydah, 49, was arrested in Germany on the 57-count indictment and awaits extradition, the Daily Mail reported.