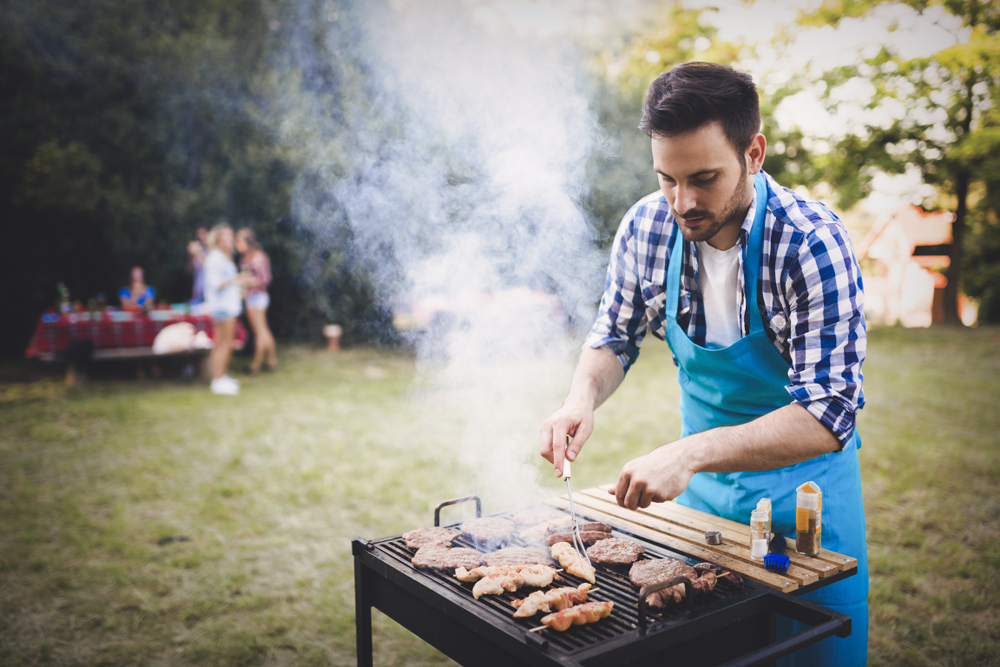 As winter moves into spring, more and more people begin the yearly migration of cooking out on the grill. Often, this is the first time many people take their 'barbie' out of hibernation and fire it up.
According to the CFA, Fire-fighters are regularly called to attend barbecue-related incidents after a period of disuse, warning that most of these accidents can being easily avoided if more care is taken with the use and maintenance of barbecues.
If you're planning on taking your grill for a spin for first time in months, use these tips to ensure your next grilled feast isn't a disaster.
Check the date on gas cylinder before you turn it on. You shouldn't refill any gas cylinder if it hasn't been tested for more than 10 years or if the cylinder has been damaged. If you're unsure, get a licensed gasfitter to check your cylinder. You can exchange your gas cylinder at most service stations or other reputable suppliers.
Check the hose to make sure it has not deteriorated. Spray it and the regulator with soapy water. Bubbles will form if gas is escaping.
Make sure you check the connections so that they are tight and that the O rings are in good condition and have not cracked or split. Tighten or replace them where necessary.
Always use your barbecue in a clear space and ensure there is enough clearance from walls, fences, and other property.
Don't use a spray oil can directly onto a lit barbecue. This is a common cause of burns.
Be sure to remove any excess fat from the barbecue after each use to prevent fires.
If a fire occurs, don't try to extinguish the flames if is not safe. If it's safe to do so, turn off the gas at the meter or cylinder and call 000.
Cook with barbecue utensils and wear an apron to protect from hot fat.
For more information on fire safety, visit your state's fire authority site.
Contact us today with any insurance queries!
source: KnowRisk.com.au