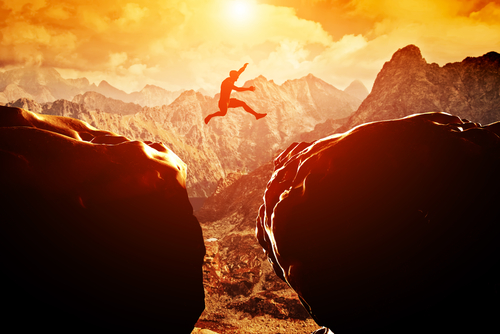 Australia takes a tumble
Australia has taken a ten spot tumble down an FM Global ranking of businesses resilience to supply chain risk, falling from 4th to 14th.
The Resilience Index is compiled annually using three core factors of business resilience to supply chain disruption: economics, risk quality and qualities of the supply chain itself.
Using GDP, political risk, vulnerability to oil shortages and price shocks and natural hazard exposure, amongst other metrics, FM Global is able to create a relative measure of a country's resilience to supply chain risk.
Australia ranked 14th overall, its first ranking outside of the overall top ten since 2011, and a spokesperson for FM Global noted that the ranking drop was related to a number of factors.
"Supply chain risk is one of the most unknown forms of risk facing many businesses today.
"Australia dropped 10 points this year due to a number of contributing dimensions of a nation's resilience to supply chain disruption. Vulnerability to an oil shock (shortage, disruption, price hike), quality of natural hazard and fire risk management, and the inherent exposure in the country and perceptions of local supplier quality all dipped this year.
"Other countries may have made bigger gains, relatively speaking, in their overall resilience, which would also have pushed Australia down in the overall rankings.
The spokesperson noted that using the list gives business owners, brokers and insurers an idea of what drives supply chain risk and how to ensure business interruption is as minimal as possible.
"Users can start by digging into the online tool to evaluate each driver contributing to the country's supply chain resilience. This can help them become aware of any unknown risk and uncover thought provoking information.
"We believe that when people understand the hazards they face, they typically will make good decisions about mitigating them."
In the individual metrics, Australia ranked 8th in economic factors (compared with 5th last year), 10th in risk quality (6th), and 23rd in supply chain resilience (18th).
"Business leaders who don't evaluate countries and supply chain resilience can suffer long-term consequences," said Bret Ahnell, executive vice president, operations, FM Global.
"If your supply chain fails, it can be difficult or impossible to get your market share, revenue and reputation back. The FM Global Resilience Index is designed to help business leaders stay in business by making informed decisions about where to place and maintain global supplier facilities."
Norway, Switzerland and the Netherlands topped the list with Venezuela, the Kyrgyz Republic and Mauritania languishing at the bottom.